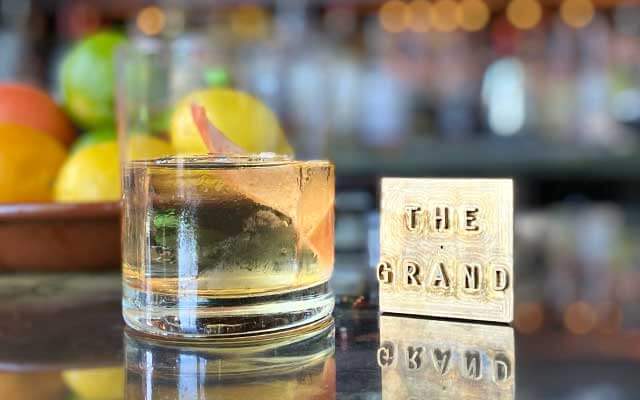 Dazzle your event guests and bar customers with a customized cocktail experience. Your ice can be tailor-made for you with custom stamping, providing an elegant, upscale experience.
Creating Custom Stamped Ice
Block Ice will work with you to create a stamp featuring your monogram, logo, name, or any other imagery you would like. This stamp can be embedded into every cube, creating a fun and engaging brand experience.
This custom-made stamp is applied to your ice after it is cut. The process works much like a brand, melting just enough of the ice to embed an image on the cube's surface.
Serving Stamped Ice
When serving stamped ice, be sure to adhere to the proper protocols to keep the integrity of your stamp intact.
Place your tempered cube into an empty glass with the stamp facing up. Pour your drink down the sides of the cube and stop before the liquid reaches the top of the stamp. This will leave the stamp intact for your guests and customers, creating a memorable experience they'll enjoy.