Whether you're an experienced mixologist or just dipping your toes into making at-home cocktails and mocktails, having certain key ingredients on hand will help you upgrade your drinks. Looking to stock your home bar?
We've compiled a list of the basic ingredients you need to shake up great drinks for yourself and your guests. The best part? You can stock up on everything you need, including clear craft cocktail ice, at your neighborhood Nugget Market.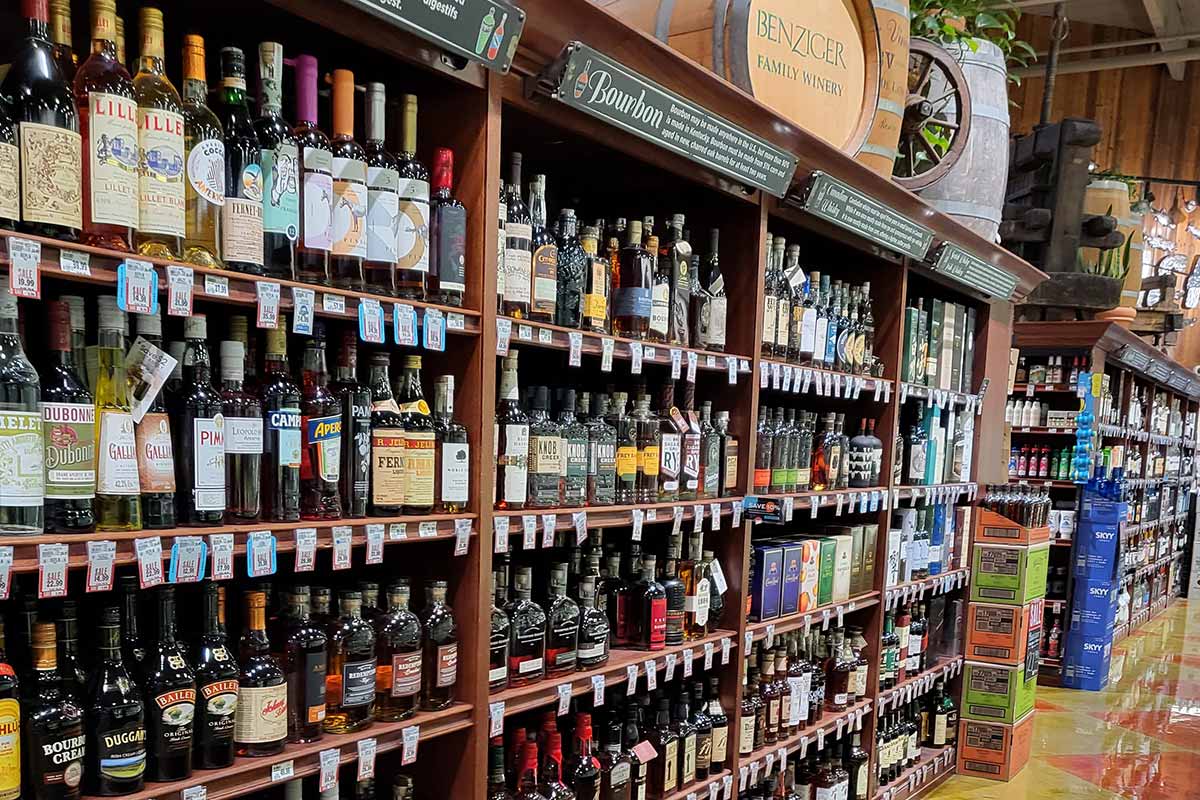 The Six Base Liquors
There are six key liquors that every home bar needs to shake up most basic cocktails. These six base liquors make up many popular drinks:
Vodka
Gin
Tequila
Rum
Whiskey
Brandy
Keep in mind, you can always customize this list to your own personal preferences. If your favorite cocktail is a French 75 with gin, you might want to pick out a nice gin or two and forego the darker liquors.
Stocking a non-alcoholic bar? You can also try out alcohol-free variations of these key spirits.
Add these great options to your Nugget shopping list: 
Stocking up on basic spirits? Sacramento Nuggets often carry local brands such as:
Looking to stock up on alcohol-free essentials? Try Seedlip. The brand offers three non-alcoholic spirits with unique and delicious flavors.
Essential Liqueurs
Liqueurs, sweetened spirits that add a flavorful kick to many classic cocktails, come in a wealth of different flavors. Because of this, the liqueurs you choose to stock up on can be guided by your personal taste and preferences.
In general, there are some classic liqueurs bartenders turn to again and again as flavoring agents for cocktails. They include:
Amaretto
Coffee
Dry and Sweet Vermouth
Irish Cream
Orange
Add these great options to your Nugget shopping list: 
Nugget carries an extensive selection, which can include favorites like: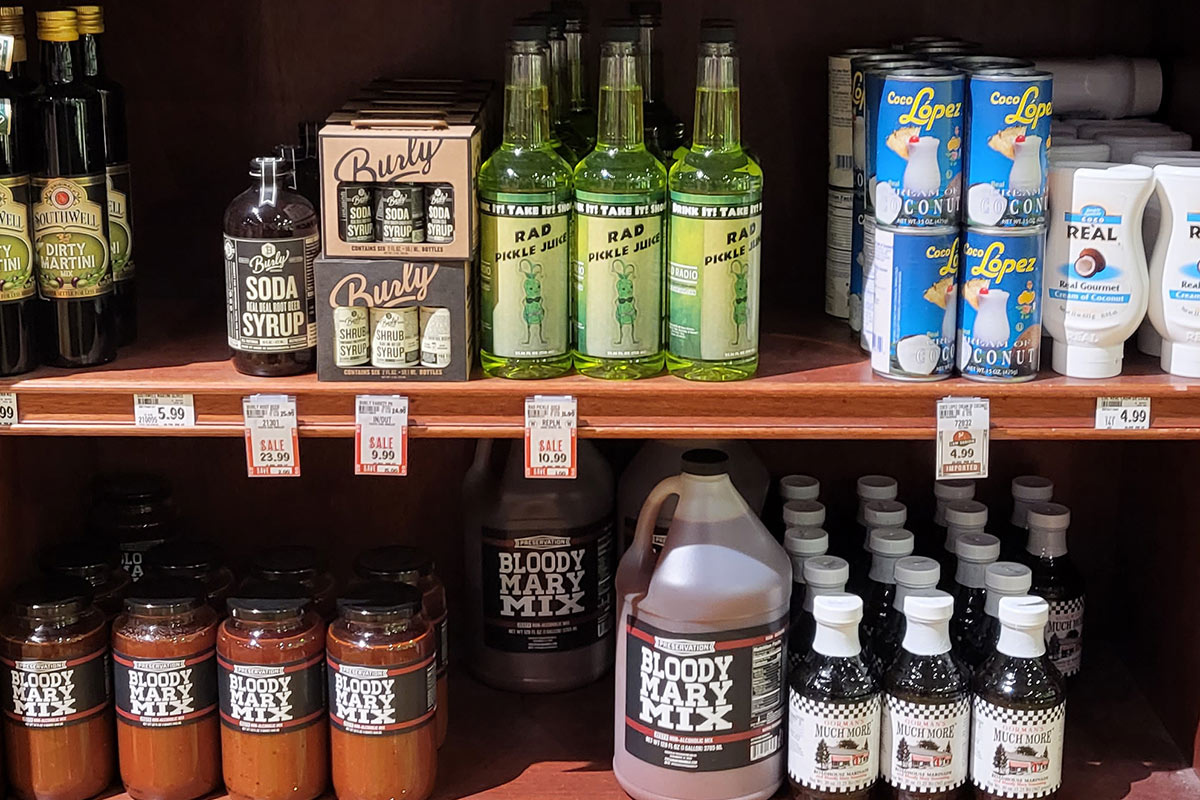 Basic Mixers
Mixers are almost as crucial to your drink's flavor as the liquor is, so make sure you have at least a few trusted classics on hand for your favorite cocktails and mocktails when stocking your home bar.
You'll want to have a decent selection of essential mixers on hand, such as: 
Carbonated mixers, like club soda, tonic water, and ginger beer. 
Juice mixers, like lemon, lime, orange, and pineapple. 
Bitters to use in Manhattans and similar cocktails, or to add depth of flavor to mocktails. 
Simple syrups, either by making it yourself with sugar and water, or with a convenient store bought option. 
Grenadine, the sweet pomegranate syrup that gives drinks like a Tequila Sunrise or a Shirley Temple their classic red color.
Add these great options to your Nugget shopping list: 
Stocking up on mixers is the perfect opportunity to let your imagination run wild to try new drinks or put a new spin on your favorites.
Fever-Tree Indian Tonic Water is a popular option for light, refreshing drinks.
Bloody Mary Mix
Sweet and Sour Mixes
Soda syrups and shrubs from Burly Beverages.
Basic simple syrups
Berries and herbs from the produce section for making your own simple syrup or shrubs
Stylish Garnishes
Garnish adds the last touch of flavor and style to your drinks. When stocking your bar, you will want to keep basics on hand, such as: 
Cocktail cherries
Olives
Fresh produce as needed, like lemons and limes
Add this great option to your Nugget shopping list: 
Give your drinks a sweet, tart kick with Woodford Reserve Bourbon Cocktail Cherries.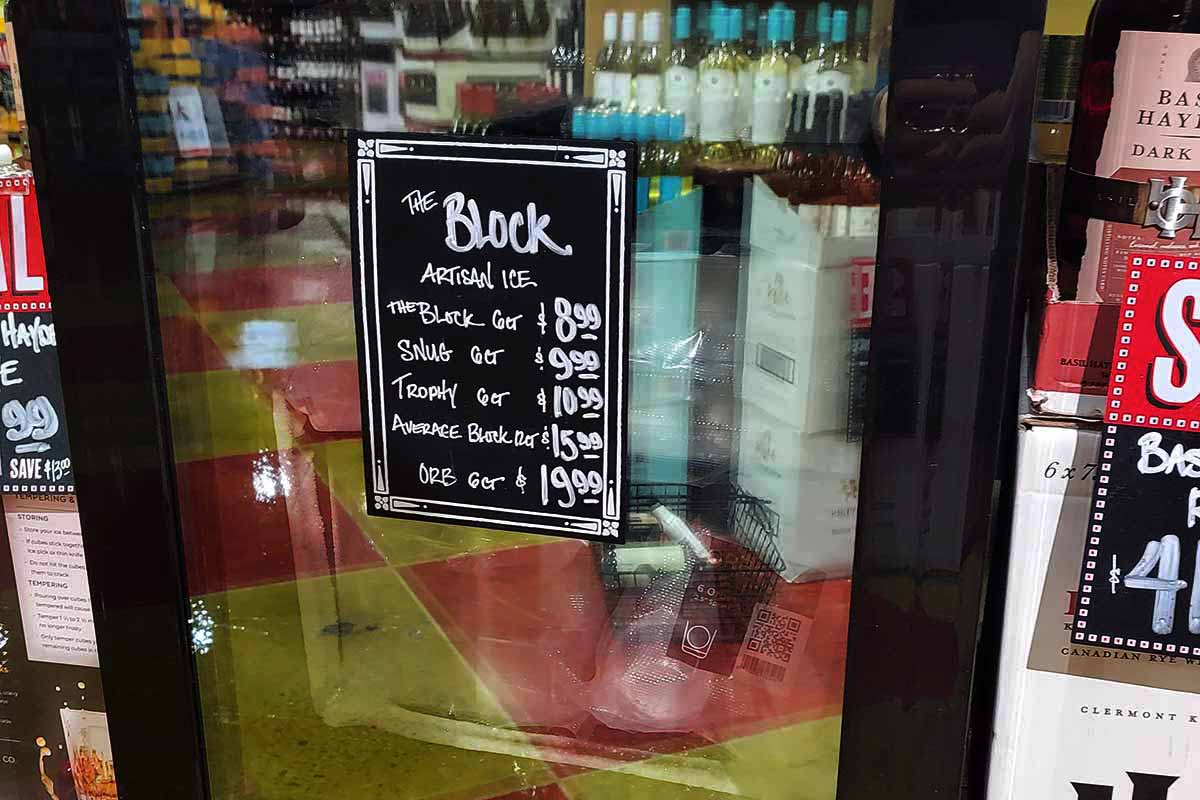 Clear Craft Ice
As you head up to the register, don't forget to pick up your ice! Serving a carefully crafted cocktail over clouded ice from your freezer can spoil the taste, so stock up on some of The Block's clear ice while you're at Nugget. 
We suggest keeping a variety of shapes on hand for your basic cocktails, such as spheres, tall Collins spears, and basic cubed ice. 
The Block is available at several Nugget Market locations in the Sacramento area. Find The Block Ice . near you.