Picture a social celebration heralded in with a champagne greet and upbeat atmosphere thanks to a talented DJ. Then, top the night off with fabulous catering and a cocktail served over perfectly clear craft ice.
One of The Block's clients, event planner Melanie Borchardt of Lekker Event Designs, used our clear craft ice to create a celebration of unparalleled glam and holiday-inspired style. Discover the full story.
Meet the Creative Mind Behind Lekker Events
Melanie, the founder of Lekker Event Designs, has been working with talented local event planners for the past 7 years. In 2019, she made the leap and opened her own business and Lekker Event Designs was born. Now, she plans everything from small get-togethers to large corporate events and fundraisers.
"I have a passion for the smallest details and making sure everything is perfect for my clients. I love seeing the joy emanating from guests when they're enjoying an event." - Melanie Borchardt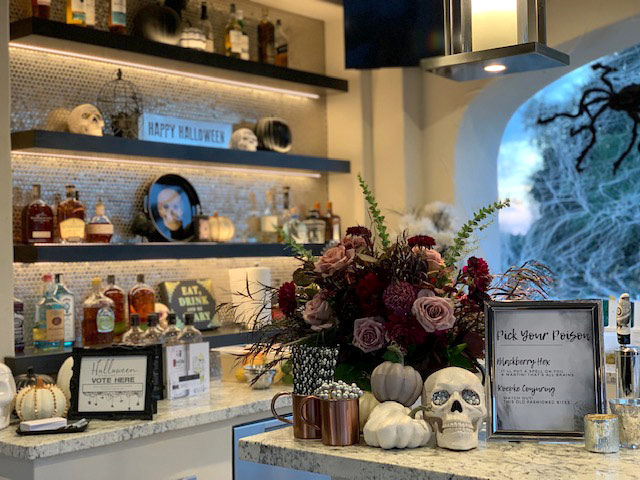 How Melanie Designed the Perfect Glam Party
Melanie's client came to her with a vision for an elevated, grown-up, and glamorous Halloween celebration. Lekker Event Designs put together the perfect spooky glam party, complete with a champagne greet, custom floral design, a DJ, on a beautiful private estate complete with breathtaking fire and water elements.
This spooktacular evening was four years in the making. Lekker Event Design's client went through a long journey of crafting and constructing the perfect backyard design on their property before achieving the pristine look they wanted. After years of waiting, they brought in Melanie to help them throw the perfect social gathering to showcase the new space and celebrate with friends.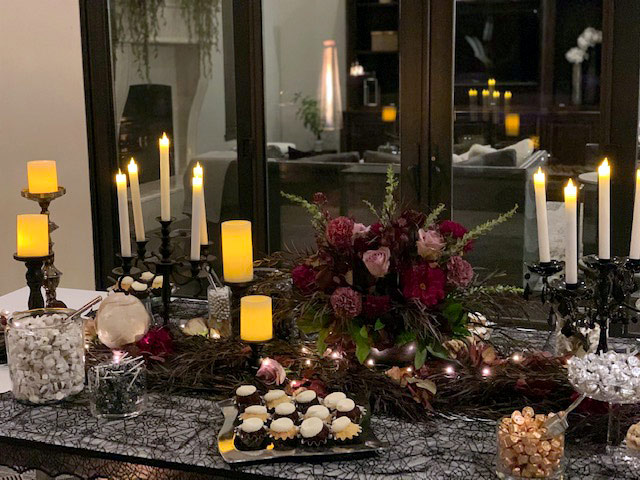 This elegant Halloween affair was brought to life by top vendors including:
Three days before the event, the client was inspired to add Old Fashioned cocktails to the menu. Melanie knew they needed elegant ice to complete the effect, and reached out to The Block for custom craft ice cubes that would perfectly fit the client's rental glasses. The cocktails and beautiful ice were the hit of the night!
"I'm all about the small details, and want to produce events that exactly meet my client's vision, down to the smallest details. The Block's customer service was superb and helped me capture the luxe details my client was looking for." - Melanie Borchardt
As a detail-oriented event planner, Melanie chose The Block to help capture the elegant intricacies of her client's vision. If you're dreaming of your own perfect celebration, learn more about Lekker Event Designs on their website.
All Images courtesy of Lekker Events.