The at-home craft cocktail movement is a wonderful thing. You don't need to be a professional bartender to create delicious cocktails and mocktails to enjoy. It's never been easier to have a bar cart full of incredible ingredients and a recipe book overflowing with inspired ideas. You can even get the same craft ice used in luxury restaurants for your evening spirits – with no reservation required. Whether you're new to the home mixology trend or a seasoned pro with years of experience, these five craft cocktail trends are sure to elevate the contents of your highball glass.
Craft Ice To-Go
Every great cocktail starts with quality ice. If you take home mixology seriously, you won't muddy up your drink with just any ice. Upscale bars and restaurants serve their cocktails over craft ice, which is specially made to be perfectly clear and free from odors or flavors. (If you're pulling your bar ice straight from the freezer, you know exactly what kind of odors or flavors may be lingering in those cubes. Yuck.)
Serious cocktail connoisseurs can get the same quality craft ice used in bars and restaurants by ordering a bag from Sacramento-based The Block Ice. The Block Ice is found in Sacramento hotspots like The Kitchen, The Snug, and The Grand Wine Bar. 
You can order a bag of hand chipped ice and have 5-pounds of clear, flavorless, 7x-filtered artisan ice perfect for shaking or drinks on the rocks.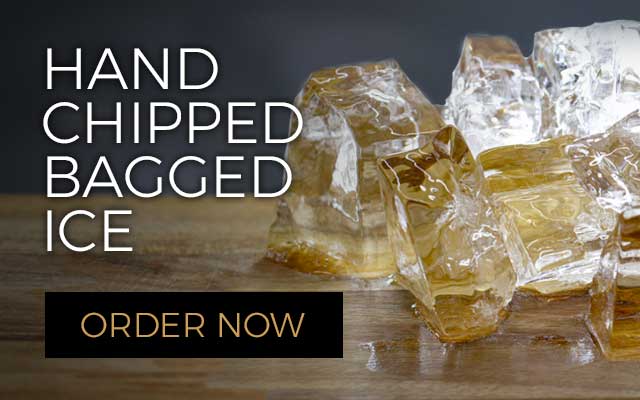 Cocktail Subscription Boxes
Subscription boxes are all the rage. Consumers can get everything from household items to cosmetics to off-the-wall, super-niche offerings (like an honest-to-goodness cat lady box!) delivered monthly.
So it should come as no surprise that there are plenty of cocktail subscription boxes available to help at-home cocktail enthusiasts take their liquor game to the next level.
If you want to get on the cocktail subscription box bandwagon, Saloonbox ships mini-bottles of top-shelf spirits, small batch syrups, bitters, and garnishes, easy-to-follow recipe cards, and even an occasional free bar tool.
If you have plenty of alcohol on hand, try Shaker and Spoon. This mixer-only subscription box delivers all of the ingredients necessary to make each month's original cocktail recipes (except the alcohol). Every cocktail featured by Shaker & Spoon is created by a bar industry heavy-hitter and the recipes center around a single spirit each month.
More Mocktails, Please
There are many reasons why the mocktail trend continues to grow. Powered by more health-conscious consumers, the sober curious, and an ever-growing availability of incredible-tasting non-alcoholic mixes, mocktails are here to stay. 
Bonus, a mocktail is a great way to feel like you're having a drink in the middle of yet-another-Zoom-call-that-could-have-been-an-email, without actually getting buzzed in the middle of your work-from-home day.
Today's mocktails are a far cry from sugar-laden, single-note non-alcoholic drinks of the past (we're talking about you, Shirley Temple). 
Curious Elixir drinks are a mix of carbonated water, various juices, herbs, and adaptogens in four flavors. 
Seedlip – the grandfather of the craft mocktail trend – offers non-alcoholic spirits blend distilled botanicals, which are available in three flavors. 
Monday non-alcoholic gin has all the flavors of classic booze – juniper, natural botanicals, citrus, spices – without any grain alcohol. Oh, and it's gluten-free, vegan, keto, and paleo-friendly, as well.
Kin Euphorics is a buzzy brand producing a line of "non-alcoholic nightlife beverages" they call euphorics. Their herbal tonics are created with adaptogens, nootropics, and botanics. Plus, they come in lovely bottles. 
Everyone's a Bartender (on TikTok)
There's never been a better time to try your hand at mixology at home. Thanks to TikTok, seasoned bartenders and newcomers alike are finding virality on the video-sharing platform, driven by a seemingly never-ending pandemic. Now, all you have to do is sit back and swipe for an endless list of cocktail (and mocktail) recipes delivered right to your phone. How's that for inspiration? 
You may even build your own audience if you start sharing your recipes online, so don't be afraid to shoot a video or reel featuring your at-home bar cart and favorite recipes. You could find yourself with a couple of million new virtual friends to join you for happy hour. 
Be sure to follow #cocktailrecipes #bartendertiktok and #cocktailathome to get inspired!
Signature Barware
Barware doesn't need to be bland or boring. Sure, everyone needs a good Boston-style or cobbler cocktail shaker, a strainer, and a jigger. But that doesn't mean your barware can't show off your unique personal style!
Go wild with pink Himalayan Salt Tequila Glasses that give your shot of tequila or mezcal a delicious, salty finish and add a seaside vibe to your bar cart. Or show off your rugged side with Whiskey Enhancing Oak Tumblers crafted from solid oak. 
Or let your inner fanboy/ fangirl shine with Storm Trooper Whiskey Glasses and Decanter or this Marvel-inspired Superhero Whiskey Decanter Set.
Whether your personal style is sophisticated, vintage, wild and zany, or straight outta Comic-Con, show it off with signature wares for your at-home bar.
Intimate Get-Togethers
This is a trend that's not going away anytime soon. Small get-togethers were all the rage in 2020 and 2021, and intimate gatherings will still be preferred as we move into 2022, as well. Luckily, small doesn't mean snooze-fest! 
Smaller get-togethers are a great way to show off your mixology skills. 
When you're pouring for four (or fewer), you can bust out the good stuff. Pull out your top-shelf spirits, share the recipes from your latest subscription box, or serve mocktails before movie night. Whether it's for safety reasons or selfish ones (who wants to waste their best spirits on a crowd of 20?!), small gatherings are the way to go.
Want more fun craft cocktail trends, recipes, and tips? Be sure to follow us on Instagram @blockiceco 
Image Credit: Anna Wick Photography